Welcome Scaling UP! Nation
Where Water & Technology Meet

®
Save time and improve your service visits. We support you with innovative products and services to keep your water treatment business at its peak. From water quality analysis to chemical feed and control, to remote data management and reporting software, our team is here to help integrate all aspects of your service-oriented business.
One Supplier. Unlimited Options.
Explore the most popular testing products and control equipment from all the best brands in the industry. Our catalog has some of our most popular items, but as a distributor for many of the best brands in the industry, we have access to nearly any item.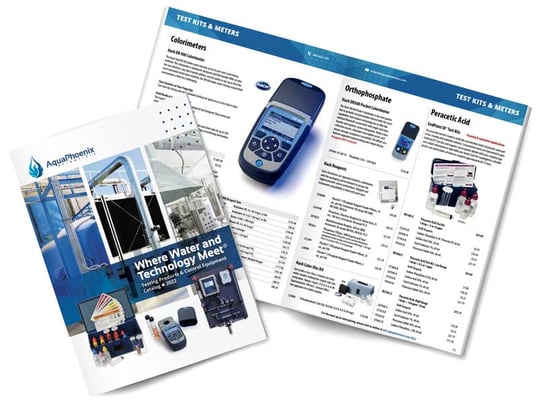 Test Kits & Reagents
We manufacture a full line of drop count test kits for industrial water testing applications. We also offer you the ability to develop custom test kits specifically designed for the unique needs of your company. With custom kitting, you choose the reagents, meters, lab supplies and other components that are required for your specific testing applications, and we place them into one combination test kit with custom cut foam and private labeling for a professional kit.
In addition to our manufactured drop count test kits we also stock test kits, meters and other testing equipment from industry-leading suppliers. No minimum order requirements, prompt shipping and no processing fees for rush orders allow us to provide unsurpassed customer service. We are dedicated to achieving total customer satisfaction.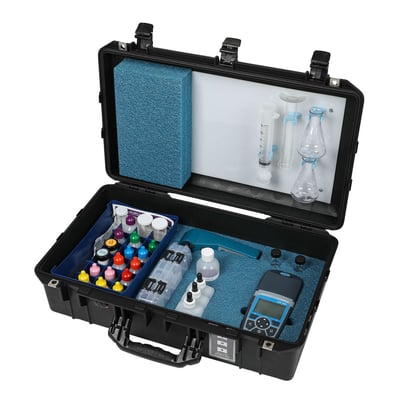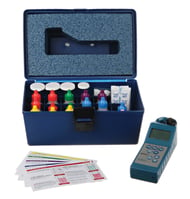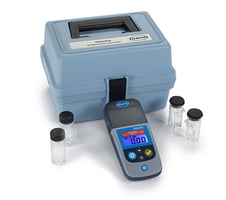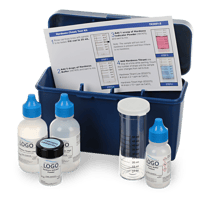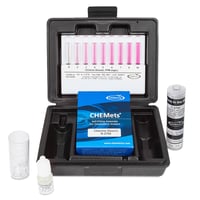 Feed & Control Equipment
We are a manufacturer providing custom feed and control equipment. Our in-house design and development teams utilize the latest technology to deliver turn-key water treatment systems designed for each unique product application. Whether your need is to purchase products for an off-the-shelf control system, integrate a custom PLC application, fabricate a customized panel or utilize software for data analysis, we can provide you with the perfect solution for the task at hand.
All of our designs emphasize safety, quality, and reliability. These systems are fully integrated, easy to install, and can even include customized features such as enhanced communication tools and private labeling.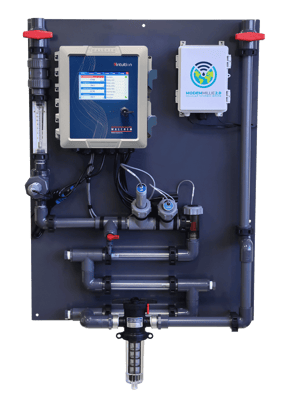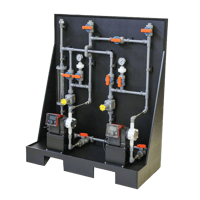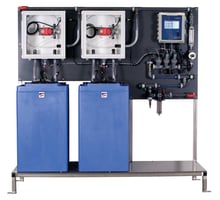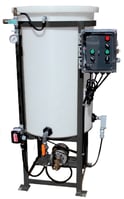 I hope you know how much I've appreciated working with you thus far and how helpful you've been. I'm blown away and cant thank you enough. I'm extremely mad I didn't come to you long ago for this project.
In today's environment, it is not always easy to build true partnerships with vendors. The support and extra effort demonstrated today is the definition of exceptional customer service. Very much appreciated!
I hold AquaPhoenix in high regard. Their quality systems and quick turn abilities excel and customer service is world-class.
Business is Easier with AquaPhoenix.

Thousand of Products, One Purchase Order
Get all the best brands in one place. This means one reliable contact and less time and money spent placing orders with multiple vendors.

Live Humans Answer Your Phone Calls
No voice mail, no pressing 1 for this and 2 for that. Just real people answering the phone to help you out. Live chat is also available online.

Fast Shipping
Our average order turnaround time for in-stock items is 1.3 days, meaning your order is typically shipped same or next day!

Custom Stocking Programs
Allow us to stock custom items and drop-ship orders to help meet your needs. This is all done out of our modern, climate-controlled facility.